Certified MASTER Applicator for
Protect Your Paint Long-Term
A Ceramic Coating is a premium wax alternative. Ceramic Coatings are a hardened Nano-Polymer layer of protection that creates a permanent or semi-permanent bond with a vehicle's paint, meaning that it does not wash away or break down and does not require repeated application every few months.
​
ENHANCES THE DEPTH AND GLOSS IN PAINT

CAR STAYS CLEANER, LONGER

REPELS WATER INSTANTLY

NO WAXING OR SEALING FOR THE LIFE OF THE COATING

MAKES REMOVING BUGS A BREEZE

HELPS IN PREVENTING RUST AND ROCK CHIPS

WE OFFER A 1-YEAR AND A 5-YEAR COATING!
GreenTree did an awesome job on my truck. The paint correction and the ceramic coating was top notch. And kept in touch through the whole process. Very professional.
-Derek L.
Frequently Asked Questions
What is Ceramic Coating?
---
An industry-grade Ceramic Coating is a chemical polymer solution that is applied to the exterior of a vehicle to protect it from external paint damage. Typically applied by hand, it blends with the paint of your car and creates an additional hydrophobic & hardened layer of protection.
---
What Does Ceramic Do?
---
Ceramic coatings help amplify the gloss of the vehicle, protect from environmental stains and damage, protect against marring and scratching, help prevent UV fading and degradation of your clear coat, and also allow easy maintenance of your vehicle.
---
How Long Does A Ceramic Coating Last?
---
Ceramic coatings come in all shapes and sizes, and can last from 6 months up to multiple years depending on how it's installed, how the client maintains the vehicle, how it's stored, and the environment that it's in. We offer a Base-Level 1 year coating and a Pro-Level 5 year coating!
---
How Much Does Ceramic Coating Cost?
---
Ceramic coating services can range from $600 on the low end up to a few thousand dollars depending on the scope of the prep work, and the size and condition of the vehicle. Please watch the video below to get an in-depth look into pricing for a Ceramic Coating.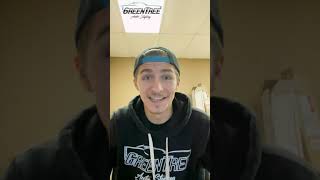 ---
How To Apply Ceramic Coating?
---
Installing a ceramic coating is an extremely tedious process. Below is a breakdown of how ceramic coatings are installed. -100% Hand Car Wash using PH neutral soap and a clean wash mitt and safe towel to dry.
-Paint Decontamination(Chemical decon followed by physical decon.)
-Labor intensive Machine Paint Correction.
-We must make your car's paint as close to perfect as possible so that we don't seal those defects under the coating.
-Surface Cleansing Coating Prep.
-We apply an alcohol based cleansing solution to give the coating a proper surface to bond too. Unlike wax, coatings actually bond to your clear coat at the molecular level.
-Tedious Panel by Panel Installation. On average, there are two layers of this coating applied; a base coat and a top coat. We must allow the base coat to cure before installing the top coat.
-Coating MUST cure for a minimum of 12 hours in a controlled enviroment.
---
Do I need a Paint Correction to get a Coating?
---
All of our Ceramic Packages include a 1-Step Paint Enhancement. While a Full Paint Correction is not required, it's important to know that if there are deeper scratches or marring in your paint, we would highly recommend it! With a Ceramic Coating, we are basically locking in the finish of the paint for years. So, why not make it perfect with a Full Correction before locking it in? Click on the 'Paint Correction' link in our website's menu to learn more about Paint Correction.
---
---